Geneva Peace Week 2019
The EPR team participates in the Geneva Peace Week 2019. Visit us at the event "Building Peaceful, Just and Inclusive Societies: Perspectives from the Global South" on Monday, November 4, 2019.
The panel explores how political inclusion of ethnic minority groups can mitigate conflict in the developing world. The speakers present findings from field research in Guatemala, India and Zambia, while representatives from IOs and NGOs give insights from a practical perspective. The event centers around SDG16+ "Peaceful, Just and Inclusive Societies", and participants establish how their findings and experiences can contribute to promote these development targets. The audience is invited to interactively engage in group discussions.

Please register external pageherecall_made. (Please note that your registration information will also be shared with the Geneva Peacebuilding Platform (the key Facilitator of Geneva Peace Week) for the purpose of compiling anonymous statistics on event attendance.)

This event contributes to the external pageGeneva Peace Week'scall_made thematic cluster on "Global perspectives on peacebuilding". Much theory and practice of peacebuilding is rooted in the intellectual traditions and historical experiences of Euro-Atlantic societies, by bringing together Western academics, practitioners and policymakers with researchers from the Global South, where peacebuilding practice is much more often needed and applied, we go beyond this Euro-Atlantic thinking. The event benefits from insights and regional and local expertise from scholars from various developing countries, such as India, Guatemala and Zambia. This allows us to comparatively examine peacebuilding processes and find globally applicable inclusive policies.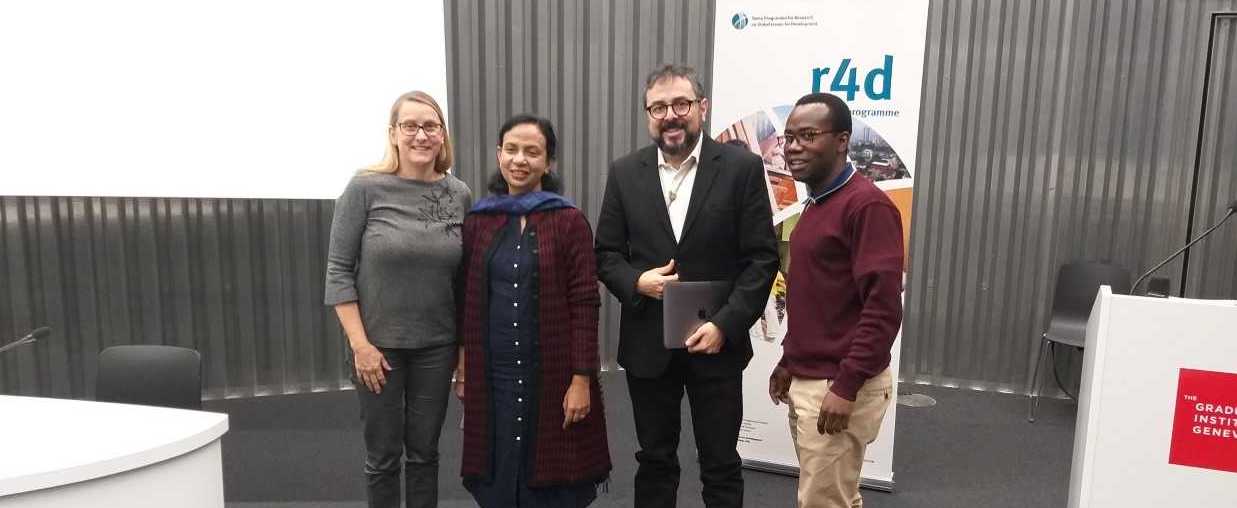 Confirmed speakers
Prof. Madhushree Sekher, Tata Institute for Social Sciences, Mumbai, India

Robby Kapesa,

Dag Hammarskjöld Institute for Peace Studies, Copperbelt University

, Kitwe, Zambia


Prof. Ricardo Sáenz de Tejada

, University of San Carlos, Guatemala City, Guatemala

The following good practices and innovations will be shared during the event:

The event brings research evidence from distinguished scholars from the Global South closer to a Western audience.

The focus on horizontal, inter-group inequalities - as opposed to political or economic differences between individuals, reflects political realities, where often entire social groups are systematically excluded from political decision-making.


By closely collaborating with local researchers from developing countries, we pursue a bottom-up approach of generating policy implications that promote peaceful, just and inclusive societies.